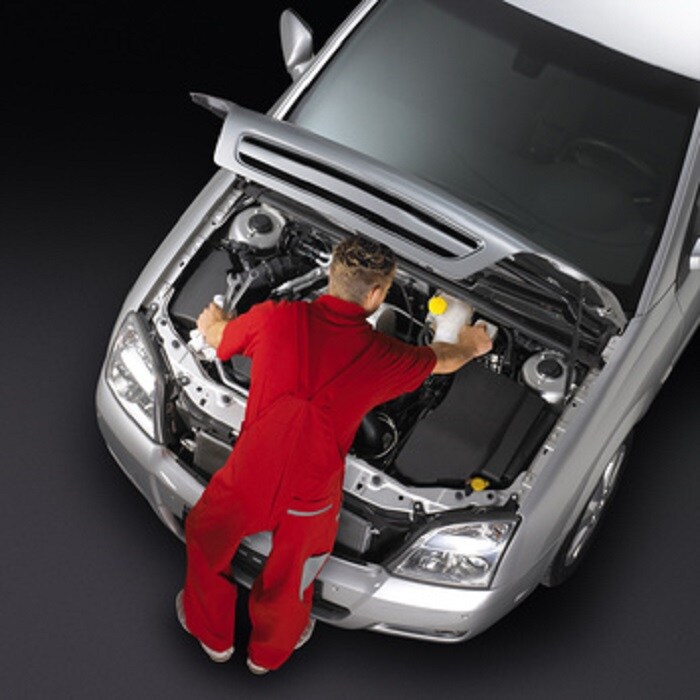 There is a history of quality and class that comes with every new Chrysler vehicle and at our Chrysler dealer near you, you'll find models that still represent these qualities, year after year. Part of our responsibility for maintaining this reputation is to acknowledge when a part or feature needs repair and to recall those vehicles right away to ensure the safety of our drivers.
What is a Recall?
A recall occurs when the manufacturer received information about a faulty part, either from the parts manufacturer or customer experience, then immediately notifies the Jeep® service center. These Chrysler parts may be recalled because they wear poorly over time or perhaps came from a batch that was upgraded to a higher quality design. Either way, the goal of a recall is to ensure your car receives the safest and best parts, no matter when you bought the vehicle.
 How to Check for a Recall
Recalls are rare but when they occur, the manufacturer and/or the dealer will notify their customers through written correspondence, either a letter or email. Since the dealers and manufactures want to disseminate the information as publicly as possible, recall information also appears online at sites that monitor or collect information for consumers about recalls. These lists are made publicly available online to keep consumers up-to-date about the wellbeing of their vehicles. Finally, most dealerships near you will post recall information to their website.
Ourisman Chrysler Dodge Jeep RAM of Bowie Can Help with Recalls
If there is a recall that affects your vehicle, Ourisman Chrysler Dodge Jeep RAM of Bowie is here to help. We have staff available in our service center or customer support center to answer any questions you may have and guide you through the recall process. Whether it's for a minor part or a major, we want your car to be up-to-date in safety and performance. We honor the recall circumstances and will work with you to ensure you receive the proper update or repair required by the recall. For any help at any time or to ask more about recalls, just call us or stop by at 2406 Crain Highway. While you're here, be sure to check out our Jeep, RAM, Chrysler, and Dodge deals!
Hours
Monday

09:00AM - 09:00PM

Tuesday

09:00AM - 09:00PM

Wednesday

09:00AM - 09:00PM

Thursday

09:00AM - 09:00PM

Friday

09:00AM - 09:00PM

Saturday

09:00AM - 06:00PM

Sunday

12:00PM - 05:00PM
Make an Inquiry