At Ourisman Chrysler Dodge Jeep® RAM of Bowie, we aren't just your local source for finding great deals on new and pre-owned models; we are also here to help you along your journey of owning a Chrysler, Dodge, Jeep, or RAM vehicle. If there are any issues you notice with your vehicle, or if it is time to take care of routine maintenance tasks, just head over to our Chrysler dealership in Bowie, MD. The helpful technicians in our Jeep service center can help get your car back to running flawlessly and perform any necessary repairs.
Why Maintenance Is Important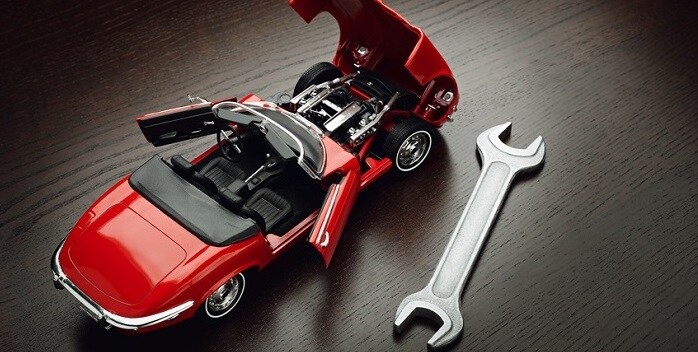 Tires: Getting your tires rotated every 5,000 to 8,000 miles helps them wear more evenly, avoiding flats on the road and needing to replace your tires early.
Check Engine Light: This light illuminates when there is something wrong detected with your engine. It could be something simple or something that needs immediate attention. We can help determine the right course of action and get your vehicle back to working order.
Brakes: As the most important safety feature in any car, keeping your brakes in perfect condition is crucial to driving. If you notice any unusual sounds or notice your car doesn't stop as quickly as it used to, bring it in to our service center right away.
Fluids: Sometimes forgotten about, essential fluids such as antifreeze, brake fluid, and transmission fluid will need to be periodically flushed and replaced.
Other Essentials: To keep your car running at its best for as long as possible, you should make sure your battery is in good condition, have your belts checked, and ensure each tire's air pressure is at a good level, all of which we are happy to do when you visit us.
When you need quality car service near Upper Marlboro or OEM parts, you can trust our dealership to come through for you. Contact our Chrysler service center near Crofton, MD to schedule an appointment as soon as today.