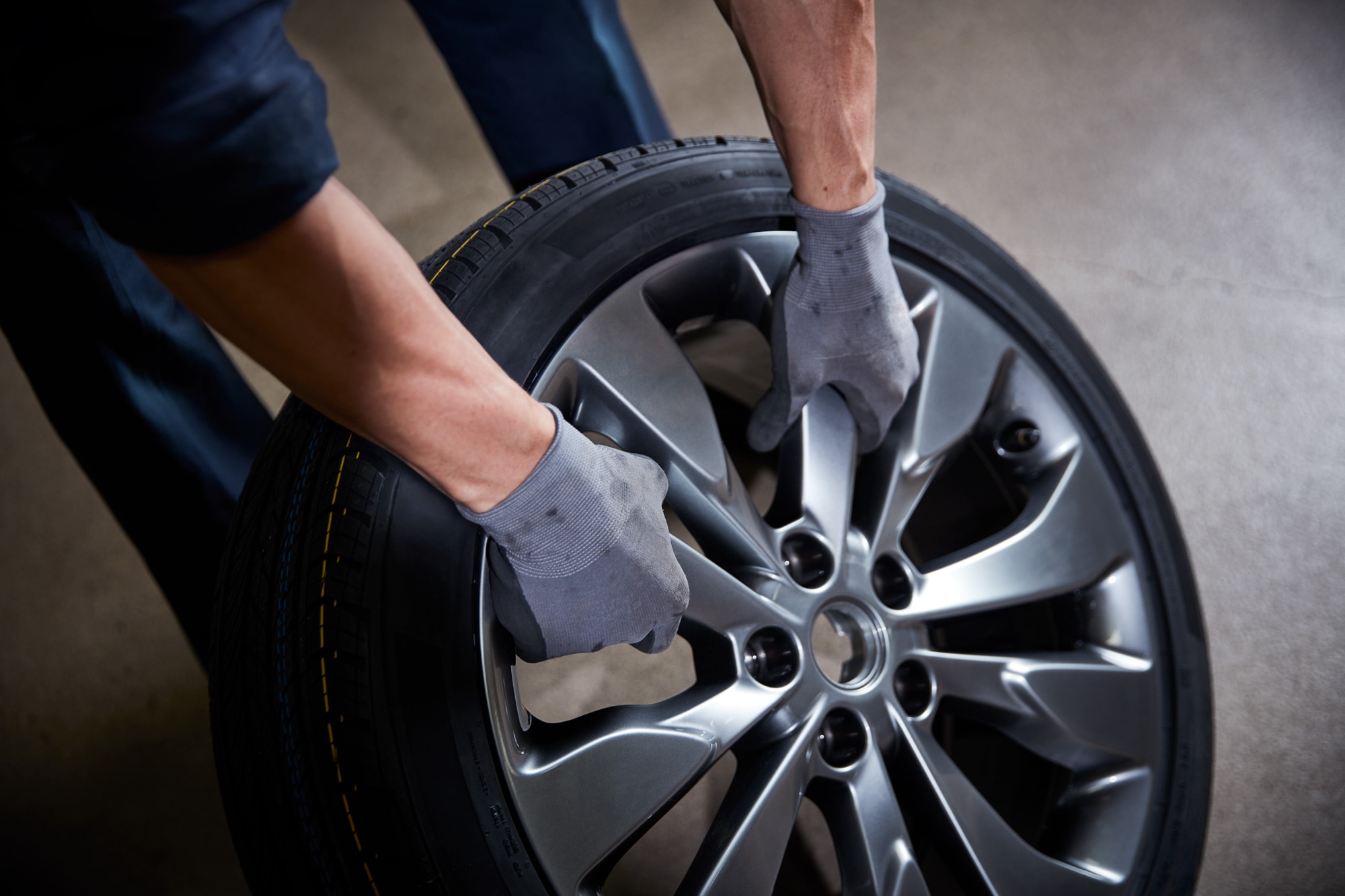 If you're in the market for a new vehicle, we encourage you to look through our current incentives. When you do, you'll see plenty of specials on Chrysler, Jeep®, RAM, and Dodge models. Of course, we do more than just sell and lease vehicles at our Jeep dealership-we also provide automotive services, help people get car loans and lease packages, and sell OEM parts. Your tires are one of the most important aspects of your vehicle, and we provide the maintenance needed here at our Dodge dealership near Upper Marlboro, MD.
Tire Care Basics
We've been Jeep dealers in MD long enough to tell you it's vital for you to care for your tires. Proper tire maintenance will prevent you from having to replace your tires prematurely, and it will go a long way toward keeping you and your passengers safe on the road.
One of the most critical things you can do to care for your tires is to make sure they're properly inflated at all times. Make it a habit to check your tire pressure every time you fill up your gas tank. You should also monitor your tires for odd wear patterns. Tire rotations are essential to the performance of your vehicle, as the purpose is to evenly distribute wear. You should rotate your tires in accordance with the guidelines that are provided in your owner's manual. For more tips on caring for your tires, visit our Jeep dealership near Upper Marlboro, MD now.
Buying New Tires In Upper Marlboro, MD
Whether you drive a Jeep Wrangler or a RAM 1500, the odds are good that you'll have to replace your tires at some point in your vehicle's life. When you think about how many times your tires have to rotate just to get you to and from your office, it's simple to understand why your tires wear out as time passes and you accumulate mileage on your odometer. You won't have to look beyond our parts center to find new tires for your automobile. Once we help you pick the tires that are best for you and your car, you can have them installed in our Bowie, MD service center.
When you need new tires or if you think there's a problem with your current tires, we encourage you to visit our convenient location. Remember, we're here for all your automotive needs! Stop by Ourisman Chrysler Dodge Jeep RAM of Bowie today.
Tire care at a glance:
Keep tires inflated properly
Monitor wear patterns
Rotate tires regularly
Check tread depth
Install season-appropriate tires
Some of our tire options:
Michelin
Goodyear
Bridgestone
BF Goodrich
Hours
Monday

9:00am-7:00pm

Tuesday

9:00am-7:00pm

Wednesday

9:00am-7:00pm

Thursday

9:00am-7:00pm

Friday

9:00am-7:00pm

Saturday

9:00am-6:00pm

Sunday

12:00pm-5:00pm