Battery Services
in Bowie, MD
When Your Vehicle Needs Battery Service, Visit Ourisman Chrysler Dodge Jeep Ram of Bowie, MD
Whatever kind of Mopar car, truck, van, or SUV you drive, it is designed to deliver an impressive driving experience and the battery plays a key role in this. When you turn the key in the ignition or push the ignition button, the battery sends a powerful surge of electricity to the starter, which cranks the engine to turn it over. Because the battery plays such a vital role, you should keep it in good condition, and we make it easy to do this at the Ourisman Chrysler Dodge Jeep Ram of Bowie service center, serving Edgewater, Gambrills, Lanham, and Capitol Heights. Find out more on this page, and then visit us at Ourisman Chrysler Dodge Jeep Ram of Bowie.
---
Battery Services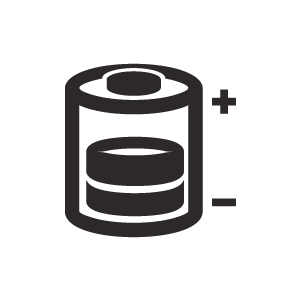 Battery Testing Service at Ourisman Chrysler Dodge Jeep Ram of Bowie
Your vehicle's battery can hold an incredible amount of electricity. Over time, however, it will slowly lose its ability to hold a charge. This won't cause any problems for a while since the battery will still have more than enough juice to start your vehicle reliably. However, as it gets lower and lower, you may find that starting your vehicle isn't as easy. It may take longer for the engine to turn over, or you may have to try several times to get the engine to start. There can be other issues that cause this problem, which is why it's best to bring your vehicle in for a battery test at Ourisman Chrysler Dodge Jeep Ram of Bowie. But you don't have to wait until your battery shows signs of trouble to come in for a battery test. We recommend having your battery regularly tested, even if it's not currently displaying any issues. This way, we can catch problems before they arise, reducing the chance that you will be left stranded with a dead battery.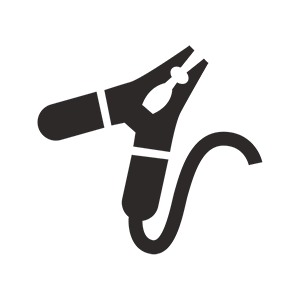 Battery Terminal Cleaning Service
If you're having a hard time starting your vehicle, the battery may not be to blame: rather, the battery's connection may be the problem. The battery cables connect to the alternator on one end and the battery terminals on the other. However, corrosion can build up on the terminals, interrupting the flow of electricity as the alternator recharges your battery. We can clean the corrosion off of the terminals at Ourisman Chrysler Dodge Jeep Ram of Bowie.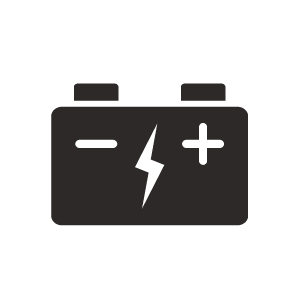 Battery Replacement Service
When your vehicle needs a new battery, come to Ourisman Chrysler Dodge Jeep Ram of Bowie. We have a great selection, and our technicians will be glad to replace it for you.
---
Schedule an Appointment with Ourisman Chrysler Dodge Jeep Ram
If you feel your vehicle is experiencing any of the symptoms listed on this page of a failing battery, schedule a service appointment with us today. Delaying battery service that your vehicle needs can lead to a dead battery, which could leave you stranded until you can get a jump. Let our technicians provide you with peace of mind with a battery check or replacement today.
Ourisman CDJR of Bowie Service Department Amenities
State-of-the-Art Facility
---
Ourisman Chrysler Dodge Jeep Ram of Bowie

2406 Crain Hwy.
Bowie, MD 20716-3420