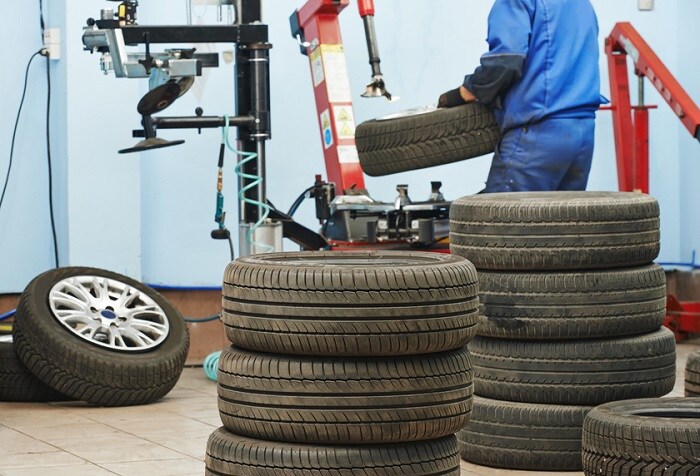 When you make your new car purchase, don't just settle for any dealership, choose your nearest Chrysler dealership that will take care of you during your journey of owning a car. Here at Ourisman Chrysler Dodge Jeep® RAM of Bowie , not only do we have amazing deals on new Jeep cars , but we also offer top-quality car service at our Jeep service center near Crofton . Trust our dealership for quality service you can depend on for all aspects of your car, including your tires.

Reasons to Service Your Tires
Your tires on your vehicle spend lots of time under constant stress, which ultimately leads to wearing through the tread. The tread on your tires allows you to have grip and traction on the road, which is essential for mobility and continued safety. Not only does the condition of your tires play an essential role in performance, but you'll get your best gas mileage with tires that have good traction and that are filled to the right air pressure.
Of course, if you don't take good care of your tires, you inherently put yourself at risk of blowing a tire while driving, which can be dangerous and will turn into a frustrating headache. Taking good care of your tires can help you avoid getting a flat tire while improving your experience on the road overall.

Reasons to Choose Our Service Center
Bring your RAM 1500 to our service center, where our certified technicians will take a close look at your tires, along with other vital parts of your vehicle. We will make sure your car leaves with the tires filled to the right pressure for optimized performance and efficiency. You should also bring your vehicle over to our service center about every 6,000 to 8,000 miles in order to get a tire rotation. By rotating your tires, you allow them to wear evenly, ensuring that you get the best grip as the miles go by, all while helping you avoid a flat. We will also be sure to replace any flat tires with a brand new OEM-approved tire that will give you excellent, long-lasting performance.
Schedule your service appointment at our Dodge dealership today to make sure your tires are in great condition.