Ourisman Chrysler Dodge Jeep® RAM Bowie should be at the top of your list when shopping for used cars. We are among the top car dealerships in the area and are known for our wide selection of affordable used cars, trucks, and SUVs. Check out our Bowie, MD location today to find your next new-to-you car. We are just a short drive away from the nearby cities of Crofton and Upper Marlboro, MD.
The Advantages of Buying A Used Car
There are a variety of different reasons why buying a used car is the smartest option for you. For many drivers, price is a big factor in choosing to buy pre-owned from our dealership. By buying a used car instead of a new one, you'll be able to save a substantial amount of money in your down payment and monthly car payment. This, in turn, will also save you money on financing and allow you to qualify for a lower-interest financing option.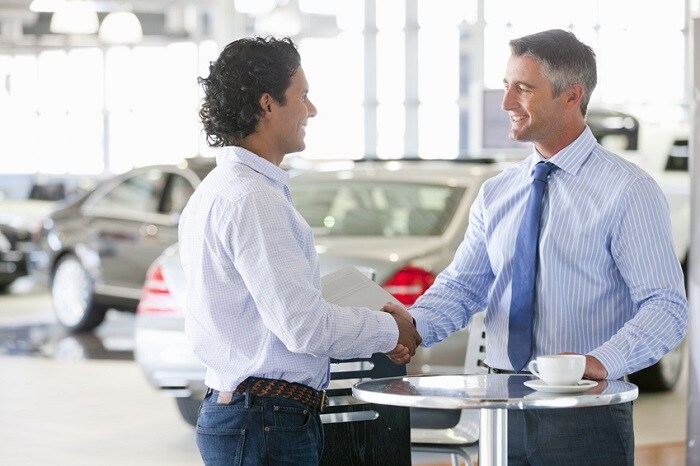 Buying used also means you have plenty of options when it comes to models, makes, and body types. When you come into a Jeep dealership near me like Ourisman Chrysler Dodge Jeep RAM, you can choose from dozens of different used or certified pre-owned models. Plus, all our used cars undergo a thorough inspection process and come with a full vehicle history report guaranteed to give you peace of mind.
Our Pre-Owned Inventory
At our dealership, we offer drivers an incredible lineup of quality Chrysler, Dodge, Jeep, and RAM pre-owned models to pick from. We have everything from heavy-duty pickup trucks to full-sized SUVs and fuel-efficient sedan models. Shopping used at our Bowie, MD dealership is simple and fun. We are constantly bringing in new used models and offer a rotating list of featured used vehicles for you to look at online on our dealership website.
Worried about getting a fair deal on your next used car purchase? Don't be! At Ourisman Chrysler Dodge Jeep RAM Bowie our Edmunds used cars are priced accurately and fairly based on their condition as well as their True Market Value®. When you shop with us, you know you're getting a great used car at a reasonable and honest price. If you're looking for a Jeep dealership near me to buy a pre-owned vehicle from, contact Ourisman Chrysler Dodge Jeep RAM Bowie today! We look forward to working with you.